Moving Reviews | Top Notch Movers | Long Distance Movers | Movers
ABC Moving Systems - 1-877-664-8439 - DOT # 2437030 | MC # 840430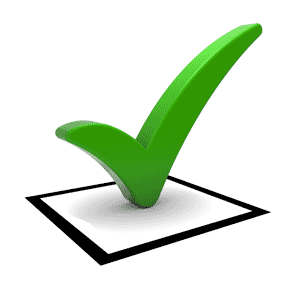 David November 20, 2017 5.0
I never hired moving companies while relocating in the past. However, having to move on my own drained me completely and I decided it would have been a better idea to hire professionals. Finally, when I was moving few weeks back my friend suggested that I hire Abc Moving systems to take on the responsibility. Their men were just amazing. They arrived on time and started packing my 2-bedroom apartment. They were done with the whole process so quickly. I didn't expect lightning speed and super efficiency from a low cost moving company. I am very grateful to them for doing the job that caused me so many traumas. They delivered all my belongings in great condition 4 days later. I'm definitely not going to try and relocate on my own ever again.
Origin : Riverwoods, IL Destination : Saint Paul, MN
Quoted Price : $2,100.00 Actual Price : $2,100.00
https://www.movers.com/moving-company/abc-moving-systems.html
Movers | Moving Services | Nationwide
In order to take you from A to Z and ensure a safe and easy move
ABC Moving Systems Company has been in business since 1993. Over two decades. Thanks to word-of-mouth and life-long fans, we've grown to move 8,000+ clients every year. We consistently earn five-star reviews, A+ ratings from the BBB and more awards for service than any other moving company ever. How? We don't overcharge. We customize your move, because there's really no such thing as one-size-fits-all. Our main goal is providing a Personal Moving Plan that meets the needs of all of its customers. We recognize that each household move is different, and we strive to provide a variety of moving resources geared to offer a more personalized moving experience. Fully licensed and insured relocation company licensed to provide moving and storage services within the United States and around the globe. We employ a full line of well-maintained trucks and tractor-trailers, backed by round-the-clock roadside assistance.
ABC MOVERS AREA SERVICE
Chicago | ST. Paul | Minneapolis |Nashville | Rochester | Los Angles | Indianapolis | Philadelphia | New York City | Los Angeles | Dallas } Atlanta | Birmingham
ABC Moving Systems - 1-877-664-8439 - DOT # 2437030 | MC # 840430
#moversinminnesota #moversnear #longdistancemovers #statetostatemovers #Minnesotamovingcompany #MovingReviews