Evanston, IL | Movers In My Area | Moving FAQ
Evanston, IL | Long Distance Movers | State To State Movers
Moving FAQ -
What is a high-value inventory form and when should one sign it?
A high-value inventory form is required to be signed when you are moving your items with a value greater than $100 per pound. Such items must be detailed on the high-value inventory sheet to make the movers identify such items on a moving day. In case, you do not have any of such items then you should simply write none in the space provided in the inventory form.
In case you do not enter such items in the high-value list, you would not be adequately covered and you would not be able to receive an adequate claim in case of loss or damage to your items.
Q32 - How can I claim for my high-value items in case of loss or damage to the items?
Unlike the regular items, you cannot simply claim for the loss of your high-value items. Just filing the form of a high-value item is not sufficient to identify the worth of your items. You are also required to submit proof of your high-value items.
If you do not have a proof of value, you must obtain an appraisal prior to moving your items. This will act as proof of value for the movers and insurance company. An additional purchase of the full value coverage with your mover is also useful.
Q33 - What items come under the category of high-value items?
The items that come under the category of high-value items include:
Coin collection

Computers

Crystals

TVs

Musical Instruments

Precious stones and Gems

Silver

Video Cameras

Home Theatre System, etc.
The value of these items is more than $100 per pound. Besides these, there are many other items whose worth is more than $100 per pound, and the same must be listed in the inventory sheet to ensure the protection of your items. This would allow you to claim for the damaged items that are accompanied by the proof of value.
Q34 - Whom should I contact for the estimated delivery?
The date of the estimated delivery is provided to you in the bill of lading and the order for delivery documents. You can refer to these documents for the estimated arrival of your shipment.
However, if you want to track your shipment on a live basis, you may connect with the service agent who would give you the status of your items and the estimated timeline when your items would be delivered at their destination.
Other than calling the customer representative, you may track the moving status of your items online using the tracking portal provided to you by the moving company.
Q35 - How does a driver keep a track of the items?
A driver keeps the track of the items to be moved from the stage of loading to the stage of unloading. In the loading stage, a driver prepares a list of inventories with a brief description of them and their conditions. The same happens at the time of unloading, where a driver checks the items in accordance with the conditions found at the stage of loading of inventories.
On the date of delivery, you are required to check whether your items are in a perfect condition or not. If they are not in a proper condition then must make the driver know about this. Based on that, you may get compensation for the damage caused to your items.
Q36 - What are the line haul charges?
Linehaul charges can be defined as the charges that are levied for the vehicle transportation portion of the move. These charges are based on the weight and the space occupied by your items in the move. Linehaul charges must not be confused with the loading, packing, and unloading charges. These charges are instead levied separately in the form of additional moving charges.
You must ask your moving company to get an estimation of the line haul charges on your move. The moving company will then give you the details of the line haul charges charged from you.
In 2017, Evanston, IL had a population of 75.6k people with a median age of 36 and a median household income of $74,901. Between 2016 and 2017 the population of Evanston, IL grew from 75,472 to 75,557, a 0.113% increase and its median household income grew from $71,317 to $74,901, a 5.03% increase.
The population of Evanston, IL is 58.6% White Alone, 16.6% Black or African American Alone, and 11.5% Hispanic or Latino. 22.6% of the people in Evanston, IL speak a non-English language, and 89.4% are U.S. citizens.
The largest universities in Evanston, IL are Northwestern University (9,127 degrees awarded in 2016), Garrett-Evangelical Theological Seminary (72 degrees), and Midwest College of Oriental Medicine-Evanston (27 degrees).
The median property value in Evanston, IL is $367,300, and the homeownership rate is 56.2%. Most people in Evanston, IL commute by Drove Alone, and the average commute time is 28.1 minutes. The average car ownership in Evanston, IL is 2 cars per household.
ECONOMY
The economy of Evanston, IL employs 36.5k people. The largest industries in Evanston, IL are Educational Services (8,243 people), Professional, Scientific, & Technical Services (5,181 people), and Health Care & Social Assistance (4,773 people), and the highest paying industries are Management of Companies & Enterprises ($147,109), Finance & Insurance ($88,906), and Manufacturing ($86,000).
Median household income in Evanston, IL is $74,901. Males in Evanston, IL have an average income that is 1.37 times higher than the average income of females, which is $52,403. The income inequality in Evanston, IL (measured using the Gini index) is 0.483, which is higher than than the national average.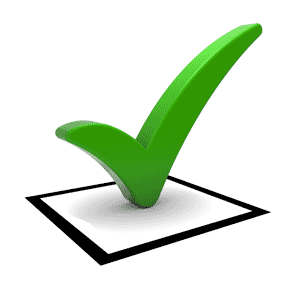 Movers | Moving Services In Evanston, IL
In order to take you from A to Z and ensure a safe and easy move
ABC Moving Systems Company has been in business since 1993. Over two decades. Thanks to word-of-mouth and life-long fans, we've grown to move 8,000+ clients every year. We consistently earn five-star reviews, A+ ratings from the BBB and more awards for service than any other moving company ever. How? We don't overcharge. We customize your move, because there's really no such thing as one-size-fits-all. Our main goal is providing a Personal Moving Plan that meets the needs of all of its customers. We recognize that each household move is different, and we strive to provide a variety of moving resources geared to offer a more personalized moving experience. Fully licensed and insured relocation company licensed to provide moving and storage services within the United States and around the globe. We employ a full line of well-maintained trucks and tractor-trailers, backed by round-the-clock roadside assistance.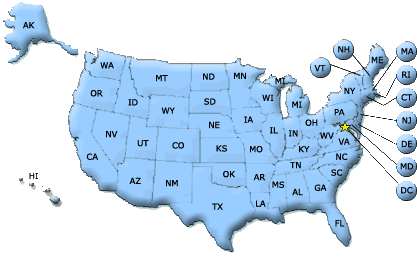 ABC Moving Systems - 1-877-664-8439 - DOT # 2437030 | MC # 840430
#moversinminnesota #moversnear #longdistancemovers #statetostatemovers #Minnesotamovingcompany #chicagomovers #moversinchicago #moversinchicagoarea