Arlington Heights, IL | Movers In My Area | Moving FAQ
Arlington Heights, IL | Long Distance Movers | State To State Movers
Moving FAQ -
What is an Insurance?
Insurance is a convenient way of covering the risk of business goods. Insurance helps in the incidents of loss and damage to your items. An insurance policy in such a scenario would rescue you by providing financial aid against the risks and losses encountered in the business.
The insurance covers the activities of packing, loading, unpacking, unloading, and transportation of items in the entire move. This is highly beneficial for both the short and long distance movers. With insurance, you can give up your stress and stay relaxed as in the cases of damage to your items the insurance policy will take charge of your items.
Q20 - What are the different types of moving insurance?
There are three types of moving insurance:
Basic Carrier Liability: Basic Carrier Liability covers the minimal amount of liability that is provided to you free of charge when you move your items. This does not give you the full coverage of your damage. The liability of this insurance is limited to $0.30 (intrastate) and $0.60 (interstate) per pound per article.
Declared Value Protection: In this category, the amount due to you is based on the depreciated value of the item. The actual cost of the item is subtracted by the depreciation to give you the depreciated cost. Declaring the cost of your goods at the initial stage would allow the insurance company to know how much does your items cost.
Full Replacement Liability: In this type of moving insurance you will receive full value for the belongings that are lost or damaged. This is an expensive option, but it is quite useful when you are moving expensive items.
Q21 - What do you mean by tariff and regulatory requirements?
Tariffs are important for maintaining the transparency of information. Tariffs must comply with federal laws and regulations. The US DoT require the interstate movers to disclose the tariffs that detail the services provided, cost of services, and the conditions in which the services are provided.
Each moving company is required to determine their rates and make their own tariff. The Surface Transportation Board in the United States sets the tariff requirements for the household goods and prescribe the level of liability that should be provided for the interstate shipment of items.
In 2017, Arlington Heights, IL had a population of 75.9k people with a median age of 44 and a median household income of $87,790. Between 2016 and 2017 the population of Arlington Heights, IL grew from 75,721 to 75,911, a 0.251% increase and its median household income grew from $79,979 to $87,790, a 9.77% increase.
The population of Arlington Heights, IL is 82.1% White Alone, 9.27% Asian Alone, and 5.56% Hispanic or Latino. 23.5% of the people in Arlington Heights, IL speak a non-English language, and 92.7% are U.S. citizens.
The median property value in Arlington Heights, IL is $340,300, and the homeownership rate is 75.1%. Most people in Arlington Heights, IL commute by Drove Alone, and the average commute time is 28 minutes. The average car ownership in Arlington Heights, IL is 2 cars per household.
ECONOMY
The economy of Arlington Heights, IL employs 39.7k people. The largest industries in Arlington Heights, IL are Manufacturing (4,845 people), Health Care & Social Assistance (4,680 people), and Educational Services (4,158 people), and the highest paying industries are Finance & Insurance ($92,571), Finance & Insurance, & Real Estate & Rental & Leasing ($85,724), and Utilities ($82,734).
Median household income in Arlington Heights, IL is $87,790. Males in Arlington Heights, IL have an average income that is 1.37 times higher than the average income of females, which is $52,403. The income inequality in Arlington Heights, IL (measured using the Gini index) is 0.483, which is higher than than the national average.
Movers | Moving Services In Arlington Heights, IL
In order to take you from A to Z and ensure a safe and easy move
ABC Moving Systems Company has been in business since 1993. Over two decades. Thanks to word-of-mouth and life-long fans, we've grown to move 8,000+ clients every year. We consistently earn five-star reviews, A+ ratings from the BBB and more awards for service than any other moving company ever. How? We don't overcharge. We customize your move, because there's really no such thing as one-size-fits-all. Our main goal is providing a Personal Moving Plan that meets the needs of all of its customers. We recognize that each household move is different, and we strive to provide a variety of moving resources geared to offer a more personalized moving experience. Fully licensed and insured relocation company licensed to provide moving and storage services within the United States and around the globe. We employ a full line of well-maintained trucks and tractor-trailers, backed by round-the-clock roadside assistance.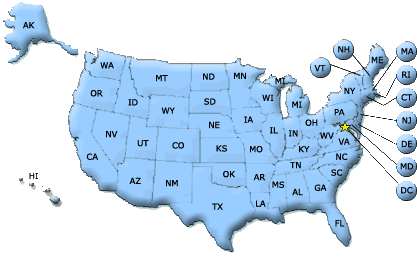 ABC Moving Systems - 1-877-664-8439 - DOT # 2437030 | MC # 840430
#moversinminnesota #moversnear #longdistancemovers #statetostatemovers #Minnesotamovingcompany #chicagomovers #moversinchicago #moversinchicagoarea